Lechlitner Door...
Michiana's Garage Door Company!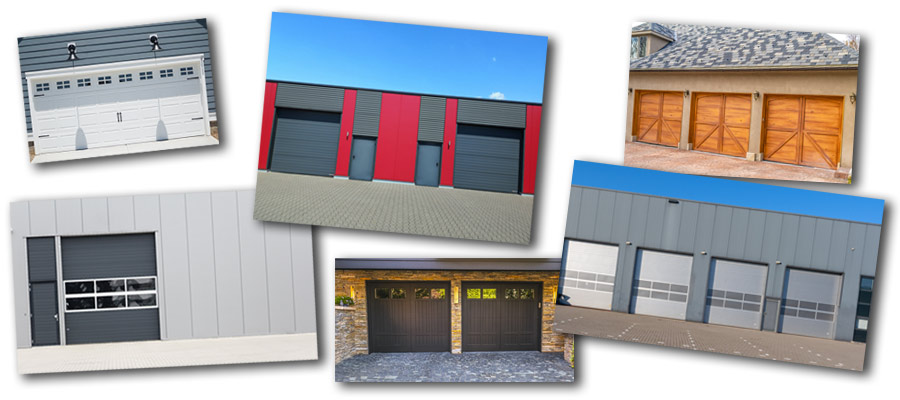 THE LEADER IN GARAGE DOORS & OVERHEAD DOORS
Lechlitner Door is one of the most respected Garage Door Companies in the country. At Lechlitner we focus on Garage Door Repair, Garage Door Installation and of course New Garage Door Sales. We provide exceptional quality, unbeatable service and competitive prices on any type of garage doors whether it be Residential Garage Doors, Commercial Garage Doors or even Industrial and Agricultural Overhead Doors. We also provide doors to the Medical, Healthcare, Educational and Retail markets
MICHIANA'S OLDEST & MOST ESTABLISHED GARAGE DOOR COMPANY
Lechlitner Door has been servicing Michiana and surrounding areas for nearly 40 years now. Doug Lechlitner, president of the successful company, has continued his philosophy of always being fair, efficient and competitive. This attitude has kept Lechlitner the leading garage door company in Michiana for decades.
SERVING ALL OF MICHIANA
Lechlitner provides garage door service and garage door sales to Elkhart, Middlebury, Goshen and all of Elkhart County. We also provide garage door sales and service to the Granger, Mishawaka and South Bend areas in St. Joe County. In addition, we service southwest Michigan including Niles, Buchanan, Edwardsburg and St. Joe Michigan.
ALL OF YOUR GARAGE DOOR & OVERHEAD DOOR NEEDS
RESIDENTIAL GARAGE DOOR SALES & SERVICE
COMMERCIAL & INDUSTRIAL OVERHEAD DOORS
AGRICULTURAL, HEALTHCARE, EDUCATIONAL & RETAIL GARAGE DOORS
Every style, every color, every size… we got it!
GARAGE DOOR SPRING REPAIR & REPLACEMENT
GARAGE DOOR OPENER REPAIR & REPLACEMENT
COMMERCIAL & INDUSTRIAL ENTRY DOORS
EDUCATIONAL & HEALTHCARE FACILITY ENTRY DOORS
LOCKS, KEYS & HANDLES
Every style, every color, every size… we've got what you need and that's just one more reason we are Michiana's Garage Door Company
LECHLITNER DOOR... The Big Difference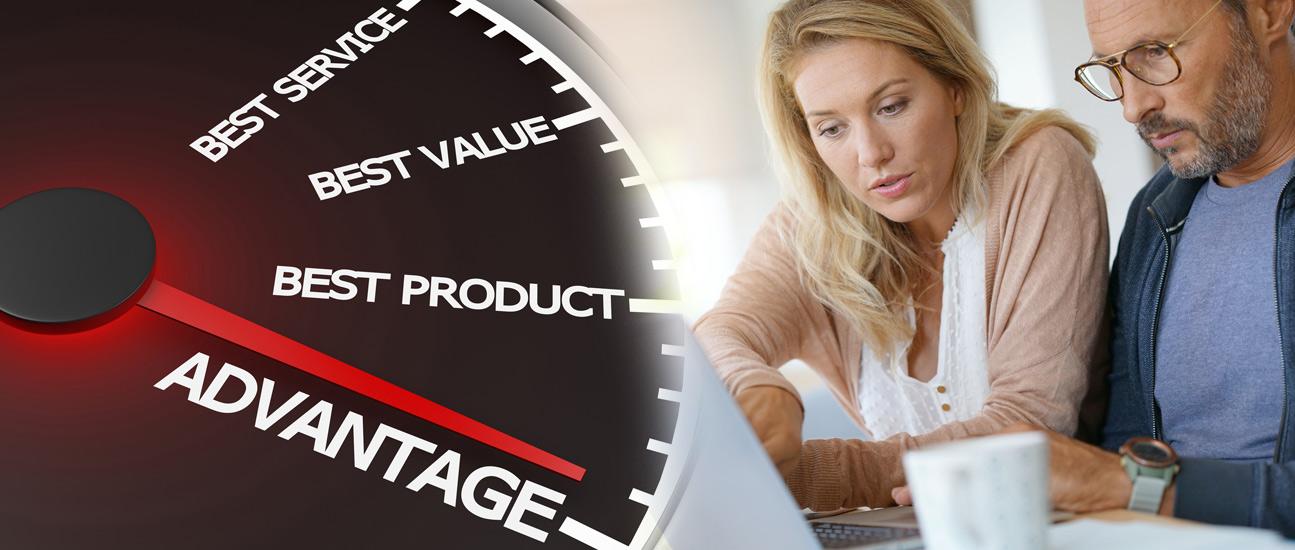 LECHLITNER DOOR SALES & SERVICE
The Things That Make Us
Michiana's #1 Choice
For Garage Door Sales & Service
There actually is a significant difference between garage door companies. While we feel we do a lot of things better than other companies in the garage door business, we believe that we have 3 Major Advantages that keep us in the top spot as Michiana's Best Overhead Garage Door Company (that is true for Garage Door Sales as well as for Garage Door Service).
We've learned that these competitive advantages apply to Residential Garage Door Customers, Commercial Garage Doors Customers, Industrial Garage Door Customers and Agricultural Garage Door Customers... as well as the other industries we serve.
#1 Lechlitner People.
For many years Lechlitner Door has put a focus on hiring the "right people" with the "right attitude". We have also spent countless hours training them and helping them develop special skill sets. We strongly believe the Lechlitner Team is the Best in the Business. Our folks care about our customers and they have the desire to make them happy customers... not just satisfied customers.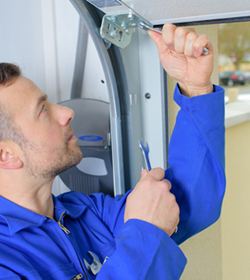 #2 Lechlitner Experience.
We have been in business and serving customers in Michiana for 40 years. We understand the business, the community and the companies here. We know what people are looking for in garage door sales and service and we know what works. We've learned a lot after forty years of working with folks in our community!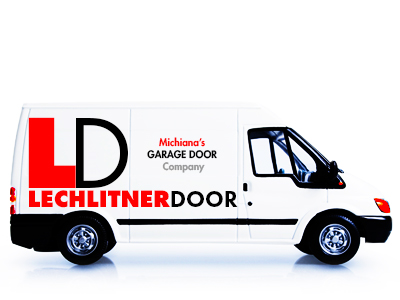 #3 Lechlitner Philosophy.
It's the Lechlitner Door Philosophy that initially put us on the map. Sticking to that policy, through thick and thin, has kept us Michiana's #1 Garage Door Company (for garage door sales and garage door service). So what is the philosophy? Simple! Treat all customers fairly. Ensure that we do everything we reasonably can to make our customers Happy. Deliver the Best Products in our industry. Provide the Best Customer Service in the business. Finally, always be competitively priced.
While it may sound quaint, our philosophy is simple but very sound... and has continued from the day we opened our doors. After 40 years of doing things this way, we don't really expect that to change!
If it ain't broke... don't try to fix it!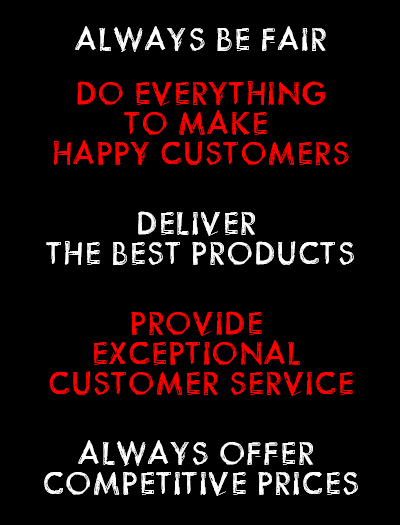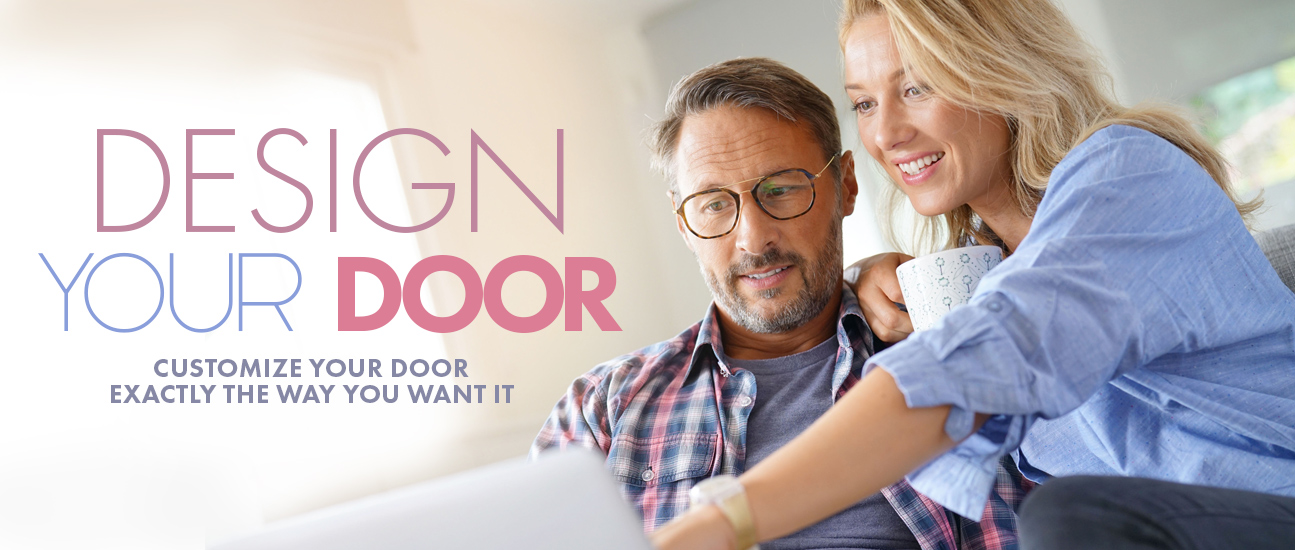 design your door by lechlitner
Make sure your new garage door fits your lifestyle, your personality and your needs perfectly. Lechlitner allows you to explore styles and colors with door designer tools from both of our residential garage door brands.
For All Your Garage Door Needs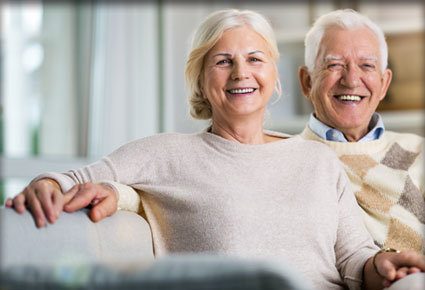 David and Maria Johnson- Granger, IN
"We called Lechlitner Door Company because our garage door spring broke. These guys were so courteous and professional. .
The Lechlitner Door Crew went above and beyond what we expected."
Doug Edwards, Construction Supervisor,
Legend Park- Mishawaka , IN
"We have worked with Lechlitner Door since the day we started Legend and have over a dozen overhead doors. When you have someone who delivers high quality, exceptional service and a fair price, why go anywhere else?
Lechlitner Door is the Best Garage Door Company in Michiana, period!
"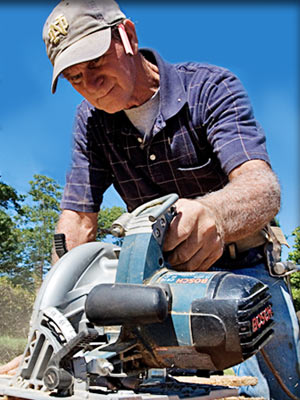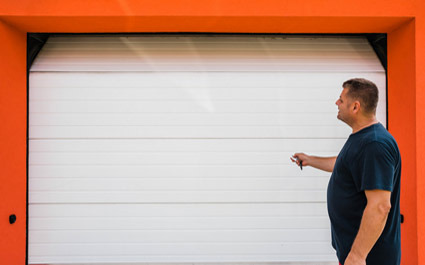 Dan Sullivan- Elkhart, IN
"Lechlitner Door is always trustworthy and fair. When we need to add doors to our storage units we don't even shop around anymore. I simply call Doug Lechlitner from Lechlitner Door Sales & Service and he takes care of us. No issues, or surprises and no headaches. They are fantastic!"
Josh & Kathy S - Mishawaka, IN
"We were supposed to be out of our old house in 2 days, and of course, suddenly our garage door won't go up... and all of our stuff is in the garage waiting to be loaded. We called Lechlitner Door and explained the situation. The sent a technician out that day and it was fixed within in 2 hours... and they charged a very fair price. They saved our day! Lechlitner Garage Doors is #1 in our book."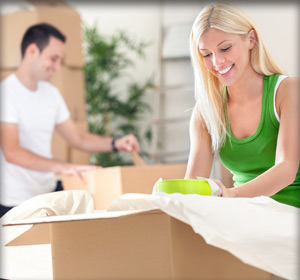 LECHLITNER DOOR SERVICE AREA
Lechlitner has provided garage doors and overhead door sales all over the midwest however, our mainstay service area is the Michiana region. As a lifetime resident of Michiana Doug Lechlitner enjoys the people and businesses that he serves and considers ongoing relationships a vital aspect in his company's success.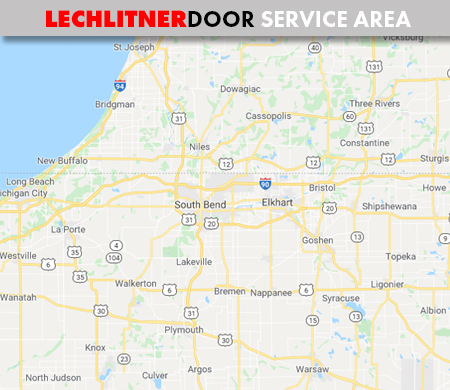 GARAGE DOOR SALES & SERVICE AREA:
South Bend, Mishawaka, Granger, Elkhart, Goshen, Middlebury, Indiana as well as Niles, Buchanan, Edwardsburg and St. Joe, Michigan.
Lechlitner also provides service to much of the surrounding Michiana areas